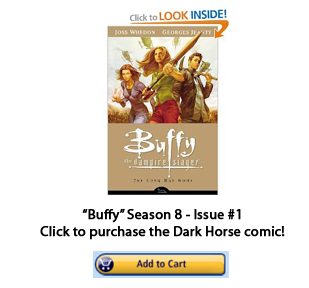 Editor's note: If you would like to list your site, e-mail BTVS Online at sjscworldwide (at) gmail.com.

Whether you are looking for "Buffy" links to fansites, websites, merchandise, official online portals, or anything else, we at BTVS Online are building the Internet's most-extensive database of "Buffy the Vampire Slayer" links for anyone with any conceivable interest in the historical show that has inspired a cult following even to this day. Below, we have organized them by category. Enjoy — and happy slaying!
Just the disclaimer that we need to say: BTVS neither endorses nor endorses any of the listed sites below. We just thought they would interest people who, like us, love our favorite TV show! Visit these sites at your own discretion.