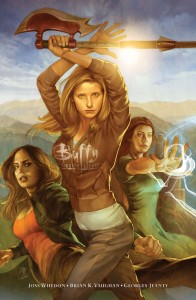 Note: This is a list of every band that either performed live at The Bronze or had their music played at the club. The list includes only the episodes in which The Bronze appeared. For more "Buffy" music, you can see our online store.
Here are compilations of "Buffy" music as well: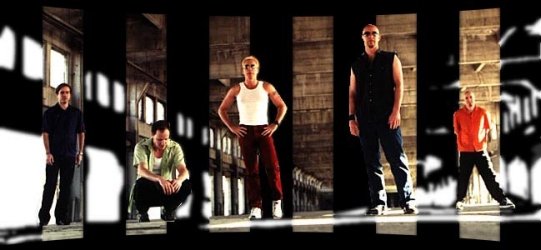 Season One | Season Two | Season Three | Season Four | Season Five | Season Six | Season Seven
Season Six
Tabula Rasa — Michelle Branch performs "Goodbye to You" from "The Spirit Room" in the Bronze.
Smashed — Virgil performs "Vermillion Borders" and "Parachute" in the Bronze.
Dead Things — "Boo Wah Boo Wah" by Red & the Red Hots from "Gettin' Around" is playing as everyone dances at the Bronze.
Grave — "Prayer of St. Francis" by Sarah McLachlan from "Rarities, B-Sides, and Other Stuff" is playing as Buffy and Dawn crawl out of the grave at the end of the episode.
Like this post? Submit it to Whedonesque!