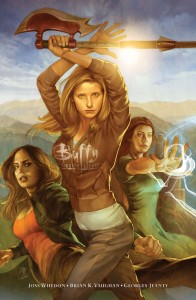 Note: This is a list of every band that either performed live at The Bronze or had their music played at the club. The list includes only the episodes in which The Bronze appeared. For more "Buffy" music, you can see our online store.
Here are compilations of "Buffy" music as well: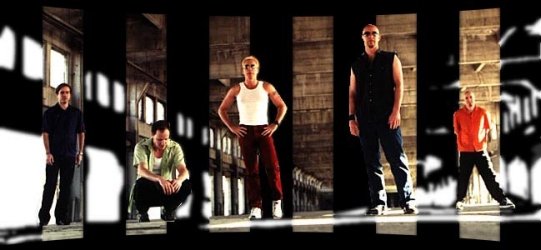 Season One | Season Two | Season Three | Season Four | Season Five | Season Six | Season Seven
Season Seven
Beneath You — Gus Gus' "David" from "Attention" is playing at the Bronze.
Him — The Breeders play "Little Fury" from "Title Tk" at the Bronze when Dawn is dancing with RJ.
Conversations with Dead People — Angie Hart plays "Blue" at the beginning and end of the episode from the album "Radio Sunnydale." Scout plays "Never Never" as Dawn is playing with Buffy's weapons at home.
Sleeper — Aimee Mann plays "This is How it Goes" and "Pavlov's Bell" from the album "Radio Sunnydale" at the Bronze.
Potential — Citizen Bird's "I Love You" from from their self-titled album is playing at the Bronze.
The Killer in Me — "Sink or Float" from "What Do I Wish For Now" and "Cities and Buses" from "Homesick and Happy to be Here" by Aberdeen are playing in the Bronze.
Empty Places — Nerf Herder was the last band to play at the Bronze (perhaps since they perform the "Buffy" theme song). In this episode, they play "Mr. Spock" and "Rock City News" from "American Cheese."
Like this post? Submit it to Whedonesque!