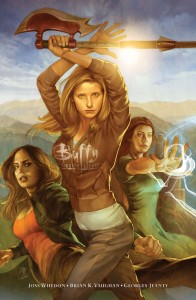 Note: This is a list of every band that either performed live at The Bronze or had their music played at the club. The list includes only the episodes in which The Bronze appeared. For more "Buffy" music, you can see our online store.
Here are compilations of "Buffy" music as well: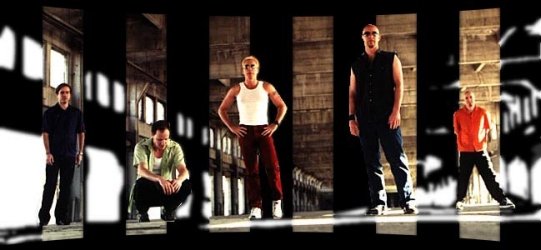 Season One | Season Two | Season Three | Season Four | Season Five | Season Six | Season Seven
Season Five
Family — Melanie Doane's "I Can't Take My Eyes Off You" from "Adam's Rib" and the Buffy soundtrack plays at the Bronze when Willow and Tara are dancing and then floating.
Fool for Love — The Killingtons "Balladovie" from their self-titled album plays in the background at the end of Spike's story about his killing of a slayer in China.
Triangle — Blur's "There's No Other Way" from "Leisure" plays as Spike and Xander talk at the Bronze. The Dandy Warhols' "Bohemian Like You" from "Thirteen Tales from Urban Bohemia" is playing when Olaf arrives.
Crush — Summercamp's "Play it by Ear" from "Pure Juice" and then "Happy" are playing in the Bronze as first the Scoobies dance and then Buffy talks with Ben. Devics' "Key" from "If You Forget Me" is playing as Spike and Drusilla dance at the Bronze.
I Was Made to Love You — Mellonova's "Hidee Ho" from their self-titled album plays as Buffy and Xander are dancing. Caviar's "OK Nightmare" from "Caviar" is playing when Buffy sees Ben at the club. Los Straitjackets' "Kawanga!" from "The Velvet Touch of Los Straitjackets" is playing as Spike leaves Buffy at the Bronze and is thrown through the window.
Like this post? Submit it to Whedonesque!