Sick of the U.S. election? We're announcing Buffyvote 2012 instead! Who do you like better: Spuffy or Bangel? You can participate at our Facebook page, at the bottom of this post, or in both places! Here, list your vote and reason in the comments, and then share this page with your friends! We think this election will be close too.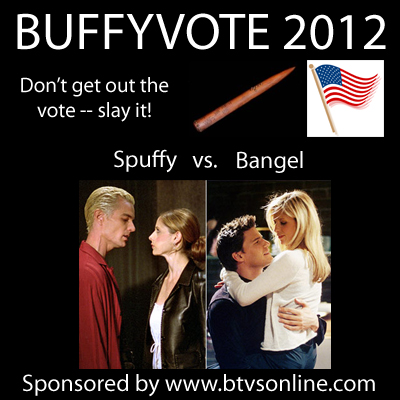 List your vote and reason below in the comments (and at our Facebook page!) and then share, retweet, and let your friends know!
Samuel Scott is the founder and publisher of Buffy the Vampire Slayer Online. You can follow him on Facebook, LinkedIn, Google+, and Twitter as well as on his personal website.